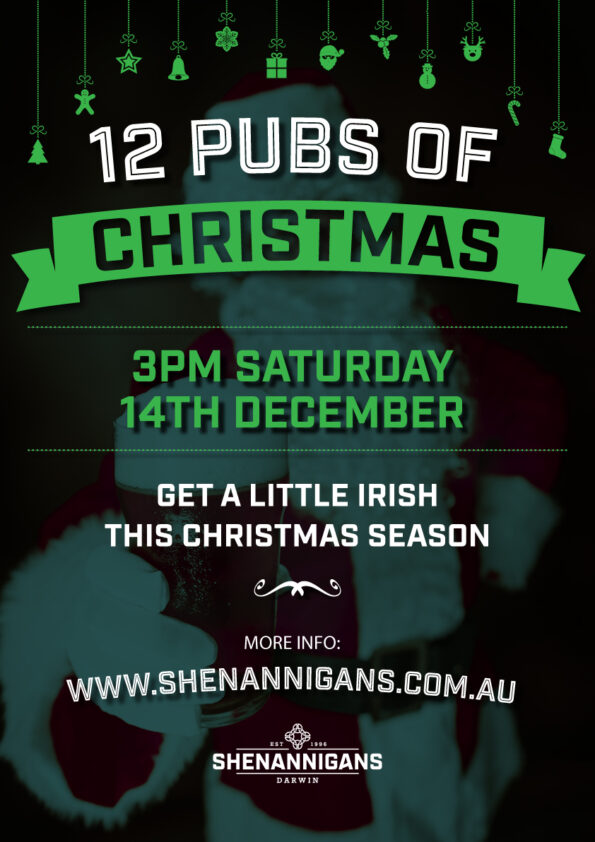 12 Pubs of Christmas
Saturday 14th December, 2019
All I want for Christmas is you… to join us for this epic pub crawl.
Santa has hit town early to bring you the '12 Pubs of Christmas'!
Saturday, December 14th, gather your mates and get ready to get a little Irish as you hit each of the 12 stops, featuring Darwin's best.
Kicking off at 3pm, this stellar day is hosted by Hot100.
Venues include:
llido, Fiddler's Green, The Precinct, Smith Street Social, The Deck Bar, Monsoons, Wisdom, 6 Tanks, The Tap Bar, Lizards, The Lost Arc & Shenanigans.
Be sure to RSVP via the Facebook event so you don't miss out!