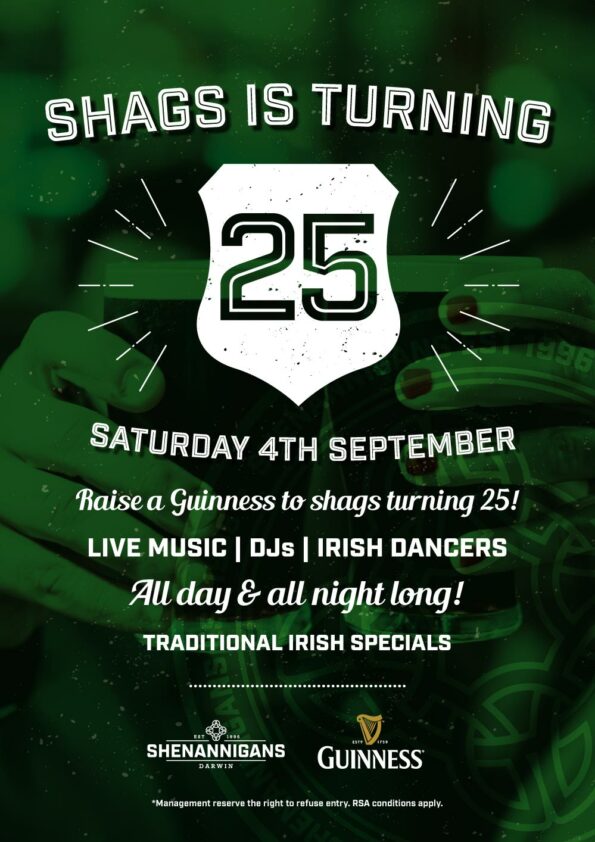 25th Birthday Party
Friday 3rd September, 2021
Saturday September 3rd we will be celebrating 25 years since our doors opened.
Standing proud since then, Shags will once again be the the place to sit back on the terrace with a pint and enjoy our entertainment, drinks specials, Irish dancing & everything that makes Shags the best dam pub on Mitchell St!
We will be going all day & night long, so come and make more memories with us, the heart of Darwin!