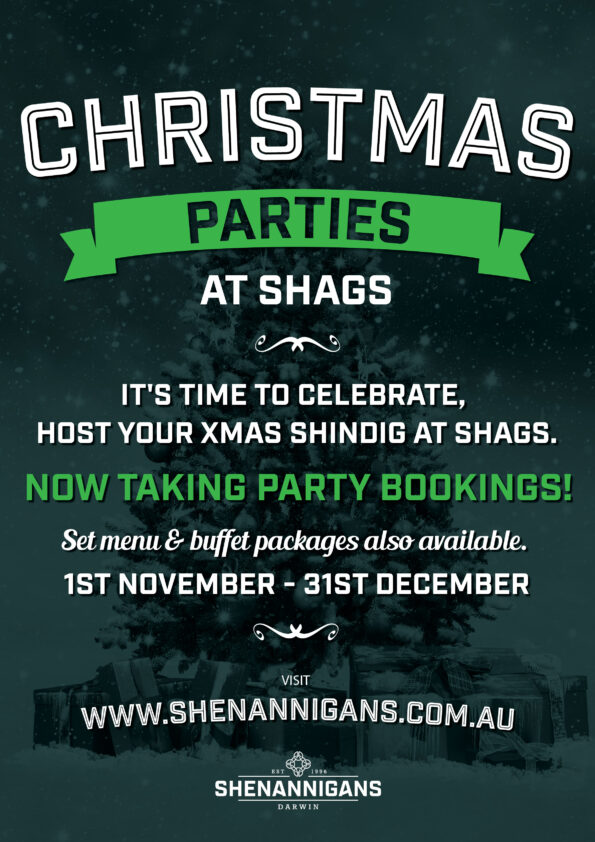 Christmas Functions
Tuesday 31st December, 2019
Planning an end of year party or festive season soiree?
Add a little Irish to your event, host it at shags!
We've got unique semi private & private spaces plus 2 Christmas menus to choose from. Buffet style & set courses!
or keep it simple and choose from our platter menu.
Now taking bookings up til the 31st December, contact our friendly functions team today!