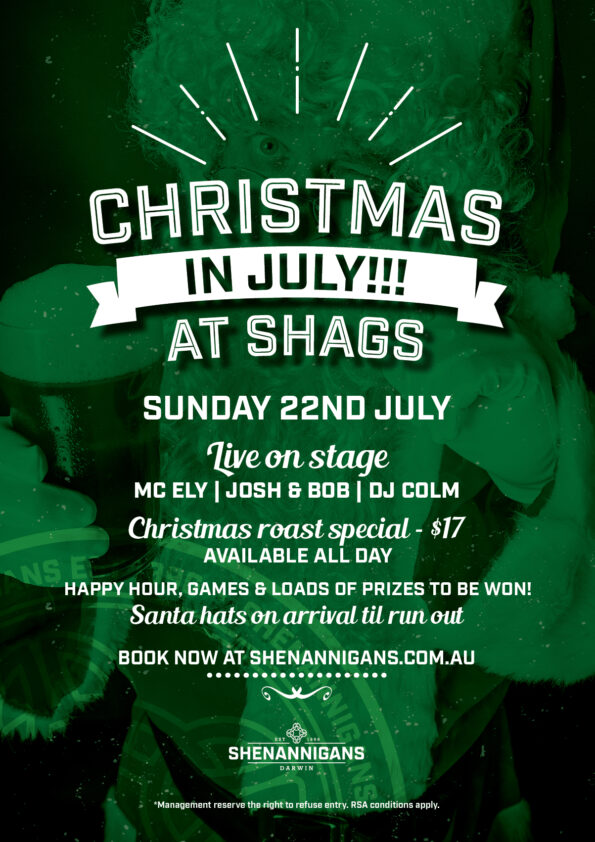 Christmas In July
Sunday 22nd July, 2018
So here it is Merry Xmas, everybody's having fun!
Head down to Shags & celebrate Christmas in July with us!
There will be lots of goodies to get around, we're talking happy hours, live music, games & prizes to be won!
If your not in the spirit, how about just treating yourself to our Sunday Christmas roast special for $17
Santa hats on arrival til we run out
Get your family & friends together and book a table today!