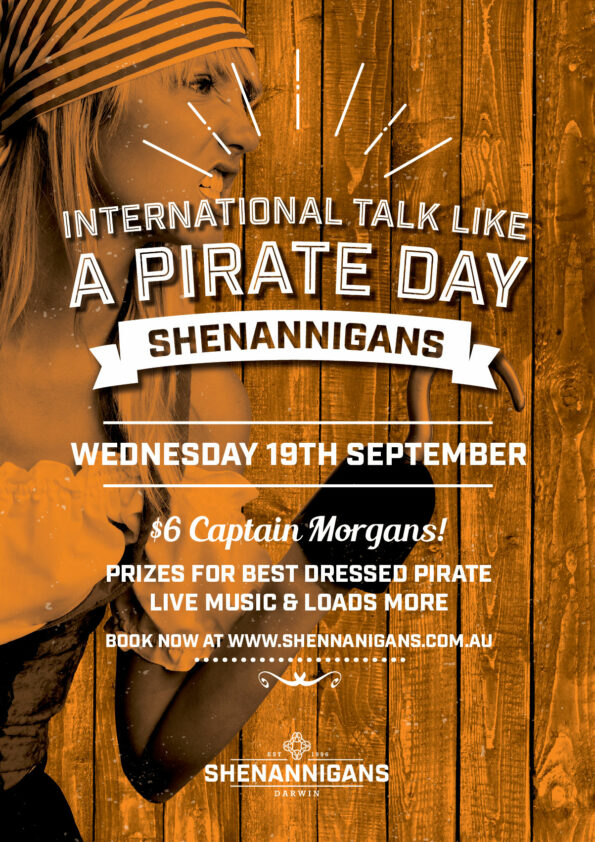 International Talk Like A Pirate Day
Wednesday 19th September, 2018
Yo ho ho!
Will ye sign on, lads? fer international talk like a Pirate day at Shags!
We be servin' to the sky some rum with $6 cap'n morgans all day, shiver me timbers.
Prizes fer the best dressed gentleman o' fortune (Pirate), live music & loads more!
Gather yer arr, scallywags an' book a spot now!