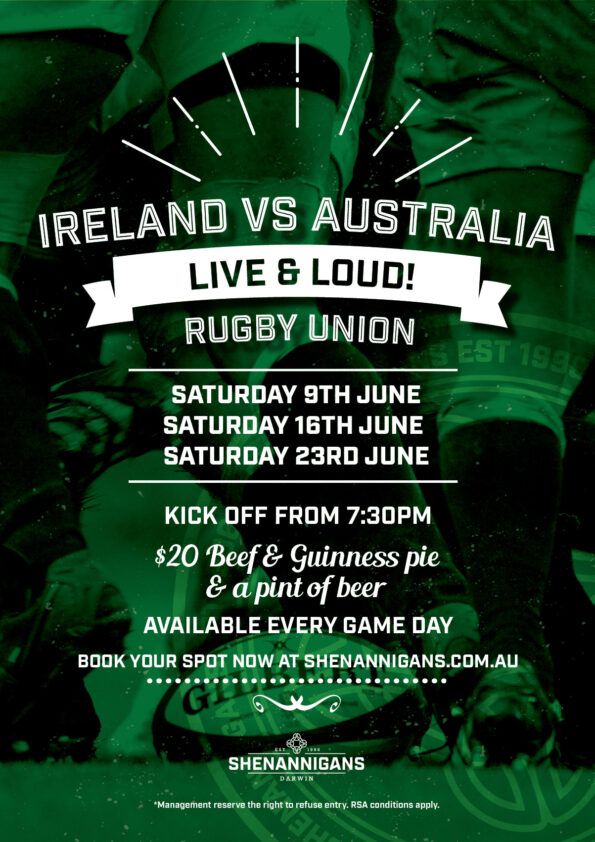 Ireland vs Australia Rugby
Saturday 23rd June, 2018
Grab all your mates and head down to shags to catch all the rugby action this June with all the Ireland vs Australia games playing live and loud.
$20 beef & Guinness pie with a pint of beer available every game day!
3 games across the month of June
Saturday 9th June
Saturday 16th June
Saturday 23rd June
Make sure you book a spot early so you don't miss out!