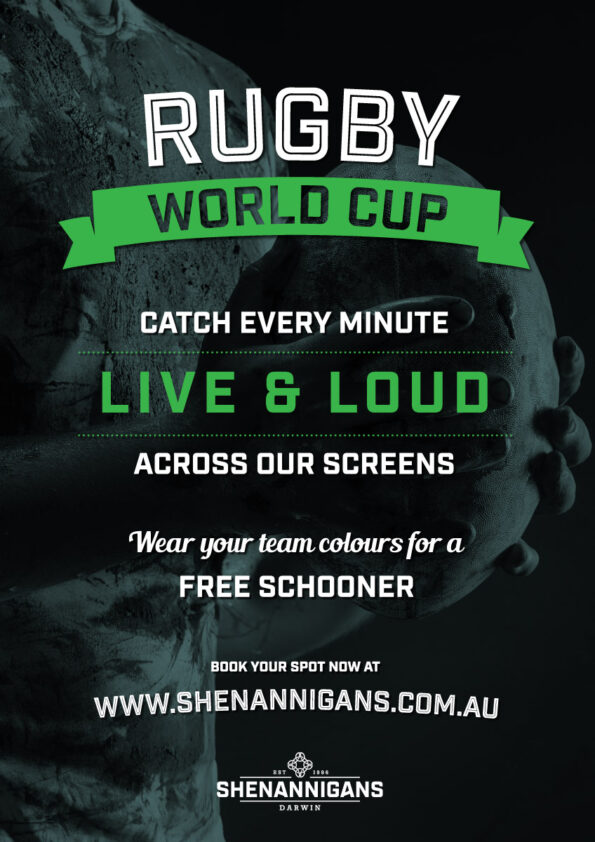 Rugby World Cup
Friday 1st November, 2019
Get around the Rugby World Cup all tournament long.
We will be playing most games LIVE & LOUD across our screens. Check out our sports schedule for fixtures.
Begins Friday 20th September – Saturday 2nd November
Want a free schooner?
Wear your team colours & receive a free schooner on arrival.
Book a spot.