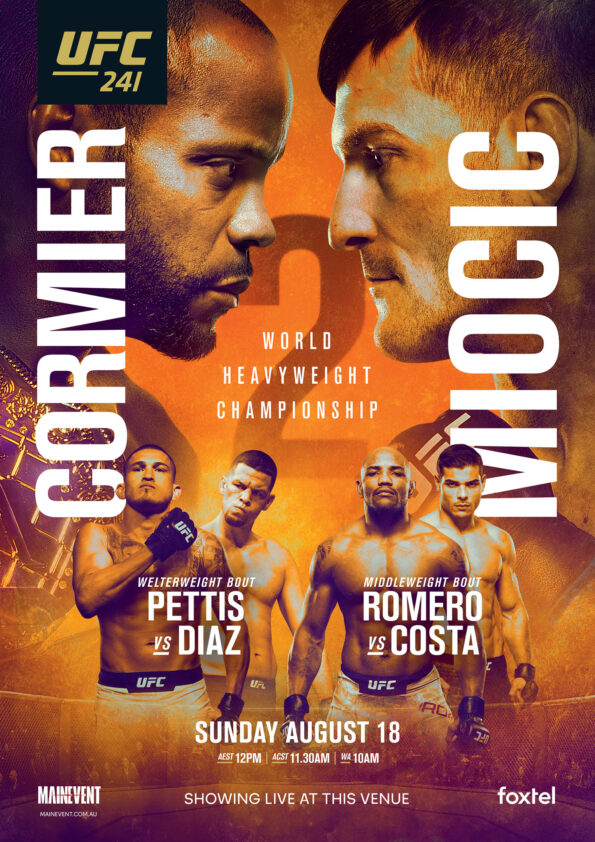 UFC 241
Sunday 18th August, 2019
Catch every moment of the UFC 241 LIVE & LOUD across our screens.
Cormier will be taking on Miocic for a rematch to fight out for the title. This may be Cormiers last ever bout, you don't want to miss this one.
Adding on to all the excitement, Diaz steps foot in to the octagon after over 2 and a half years to take on Pettis for welterweight, alongside Romero v Costa for middleweight.
This will be one hectic UFC, don't miss a moment!